Medicaid Planning
Personalized counsel in Medicaid planning, Application, Submission, and Appeals to ensure that your application does not result in the denial of benefits.
Learn More
Estate Planning
Control the handling and distribution of your assets. We specialize in handling Wills, Trusts, Asset Protection, Ancillary Documents, and more.
Learn More
Probate
If you have experienced the loss of a family member, my law firm can assist you with the legal process that occurs when a loved one passes away.
Learn More
Guardianship

The Law Firm of Kathleen Flammia can help you with all types of Florida Guardianships. If you are a designated guardian click below to learn more.

Learn More
Even in a simple probate estate administration, legal issues arise that require experienced legal counsel
Additional Practice Areas
Latest News
21
Oct
A Designation of Health Care Surrogate, also called a Health Care Proxy or Health Care Power of Attorney, lets you give legal authority to another person (a proxy or agent) to make decisions about your...
17
Oct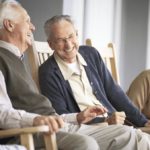 Genworth, a long-term care insurance provider, has just released the findings of its 2016 survey on long-term care costs. Not surprisingly, costs have increased since the 2015 survey. In fact, costs have steadily risen over...
Testimonials
The kind, compassionate and respectful attitude from you and your staff is a real tribute to your practice.
I was very happy with the intake process of working through my mother's financial issues. The office was very easy to work with, very persistent in their follow up and all in all made the process as painless as possible given the situation we presented.
I'm so happy I found you guys. Your kind, compassionate matter were just so appreciated. You are part of my family.