Estate Planning
Control the handling and distribution of your assets. We specialize in handling Wills, Trusts, Asset Protection, Ancillary Documents, and more.
Learn More
Probate
If you have experienced the loss of a family member, my law firm can assist you with the legal process that occurs when a loved one passes away.
Learn More
Guardianship
The Law Firm of Kathleen Flammia can help you with all types of Florida Guardianships, including contested Guardianship proceedings.
Learn More
Medicaid Planning
Personalized counsel in Medicaid planning, Application, Submission, and Appeals to ensure that your application does not result in the denial of benefits.
Learn More
Even in a simple probate estate administration, legal issues arise that require experienced legal counsel
Additional Practice Areas
Latest News
21
Dec
If you've taken the time to set up a trust, you've made an important step towards protecting your assets and providing for your loved ones. A trust is a highly effective estate planning tool that...
14
Dec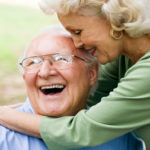 In the most recent post, I discussed the importance of designating alternate agents on your Durable Power of Attorney. Today, I'd like to go more in depth into this useful document and explore what Durable...
Testimonials
Everyone in your law firm was amazing! You totally surpassed our expectations!!
Time was taken to explain everything in Laymens terms. Gave us opportunity to ask questions and all concerns were addressed.
She gave us a lot of information that we needed to that we never even thought about. She led us in the right direction that we needed to go. I would recommend her to anyone that needed information about estate planning.