Medicaid Planning
Personalized counsel in Medicaid planning, Application, Submission, and Appeals to ensure that your application does not result in the denial of benefits.
Learn More
Estate Planning
Control the handling and distribution of your assets. We specialize in handling Wills, Trusts, Asset Protection, Ancillary Documents, and more.
Learn More
Probate
If you have experienced the loss of a family member, my law firm can assist you with the legal process that occurs when a loved one passes away.
Learn More
Guardianship

The Law Firm of Kathleen Flammia can help you with all types of Florida Guardianships. If you are a designated guardian click below to learn more.

Learn More
Even in a simple probate estate administration, legal issues arise that require experienced legal counsel
Additional Practice Areas
Latest News
18
Jan
Hospitals can be dangerous places for the elderly, according to a recent article in Kaiser Health News. Even if they recover from the illness or injury that required them to be admitted, many elderly patients...
18
Jan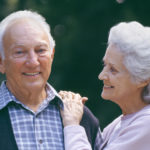 Shingles is a painful skin rash that affects about a million Americans every year, and one in three people will develop shingles during their lifetime. According to a recent study published in PLOS Medicine, shingles...
Testimonials
You were excellent. We were very pleased and completely satisfied. We will certainly be back and refer you to any one who needs an Attorney!
I came in not expecting much, but I am pleased to state that you exceeded all of my expectations!
Excellent service and support. I would not use anyone else. Flammia and her staff were professional, effective, sympathetic and most supportive!