Medicaid Planning
Personalized counsel in Medicaid planning, Application, Submission, and Appeals to ensure that your application does not result in the denial of benefits.
Learn More
Estate Planning
Control the handling and distribution of your assets. We specialize in handling Wills, Trusts, Asset Protection, Ancillary Documents, and more.
Learn More
Probate
If you have experienced the loss of a family member, my law firm can assist you with the legal process that occurs when a loved one passes away.
Learn More
Guardianship

The Law Firm of Kathleen Flammia can help you with all types of Florida Guardianships. If you are a designated guardian click below to learn more.

Learn More
Even in a simple probate estate administration, legal issues arise that require experienced legal counsel
Additional Practice Areas
Latest News
17
Feb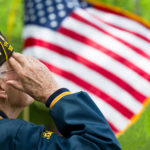 If you were injured or became seriously ill while serving in the military, you may be eligible for VA disability compensation. In 2017, eligible veterans can receive up to $3,458 per month tax-free, depending on...
17
Feb
Medicaid, the single largest source of health coverage in the United States, provides health coverage to almost 75 million Americans, including children, pregnant women, parents, seniors and individuals with disabilities. Medicaid is a federal program,...
Testimonials
Felt comfortable, able to understand legal terms as they were explained to me when I had a question and felt relief to get my estate planning completed.
The quality of the work was exceptional!
Very friendly & personal treatment