Medicaid Planning
Personalized counsel in Medicaid planning, Application, Submission, and Appeals to ensure that your application does not result in the denial of benefits.
Learn More
Estate Planning
Control the handling and distribution of your assets. We specialize in handling Wills, Trusts, Asset Protection, Ancillary Documents, and more.
Learn More
Probate
If you have experienced the loss of a family member, my law firm can assist you with the legal process that occurs when a loved one passes away.
Learn More
Guardianship

The Law Firm of Kathleen Flammia can help you with all types of Florida Guardianships. If you are a designated guardian click below to learn more.

Learn More
Even in a simple probate estate administration, legal issues arise that require experienced legal counsel
Additional Practice Areas
Latest News
30
Nov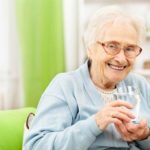 Our bodies become dehydrated when we lose more water than we take in. Staying hydrated allows the body to regulate temperature through perspiration, maintain blood pressure and eliminate waste. Dehydration may show only small signs...
30
Nov
Most Americans on Social Security Will See Increase of $4 to $5 in 2017 Yes, you read that right. There will be a 0.3% cost of living adjustment (COLA) for those receiving Social Security and...
Testimonials
Excellent service and support. I would not use anyone else. Flammia and her staff were professional, effective, sympathetic and most supportive!
Very knowledgeable and patient in answering all questions.
Everything was handled very professionally. Results were completed in a reasonable time & return on funds that were not used!! Never have I ever received a refund on initial payment from any Attorney that I have dealt with. Thank you so very much! – Betty B and