Estate Planning
Control the handling and distribution of your assets. We specialize in handling Wills, Trusts, Asset Protection, Ancillary Documents, and more.
Learn More
Probate
If you have experienced the loss of a family member, my law firm can assist you with the legal process that occurs when a loved one passes away.
Learn More
Guardianship
The Law Firm of Kathleen Flammia can help you with all types of Florida Guardianships, including contested Guardianship proceedings.
Learn More
Medicaid Planning
Personalized counsel in Medicaid planning, Application, Submission, and Appeals to ensure that your application does not result in the denial of benefits.
Learn More
Even in a simple probate estate administration, legal issues arise that require experienced legal counsel
Additional Practice Areas
Latest News
30
Nov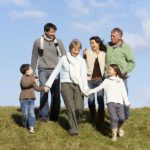 Under Florida law, all residents are entitled to have the interests in their homestead—the real property on which they live—protected from forced sale from creditors and certain real estate taxes. When you pass, this protection...
23
Nov
Guardianship Attorney: How to Fight Back Against a Guardianship A guardian may be assigned by a probate court when an adult becomes incapacitated or is otherwise unable to make important decisions on their own. The...
Testimonials
In this crazy busy life we live it is such a relief to know there are those who not only put people first, but live a life of integrity and kindness. Kathleen Flammia gets it and is the real deal. I have no degree, but I know people and I read them pretty well. I know the importance of listening and being heard. That's where your firm excels and will continue to thrive because the "comfort zone" you create is sometimes the only sort of normal your clients will be clinging to get through it all.