Medicaid Planning
Personalized counsel in Medicaid planning, Application, Submission, and Appeals to ensure that your application does not result in the denial of benefits.
Learn More
Estate Planning
Control the handling and distribution of your assets. We specialize in handling Wills, Trusts, Asset Protection, Ancillary Documents, and more.
Learn More
Probate
If you have experienced the loss of a family member, my law firm can assist you with the legal process that occurs when a loved one passes away.
Learn More
Guardianship

The Law Firm of Kathleen Flammia can help you with all types of Florida Guardianships. If you are a designated guardian click below to learn more.

Learn More
Even in a simple probate estate administration, legal issues arise that require experienced legal counsel
Additional Practice Areas
Latest News
7
Mar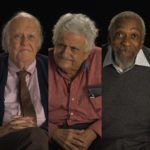 12 million saved $26 billion on drugs; 40 million got free preventive services last year By Tucker Sutherland, editor & publisher There was such a barrage of Republican attacks on Obamacare before it ever got...
Testimonials
Genuine caring, competence.
Y'all are super personable. I couldn't have asked for more compassion and understanding as your firm walked me through the process as my husband had to be moved to a nursing home due to early onset Alzheimer's Disease. You added a measure of peace
Went to a seminar at One Seniors Place which was very informative . We were very comfortable with Attorney Flammia from our first meeting. She explained all our options for estate planning and we are confident that our estate documents are updated and everything is as we want it.