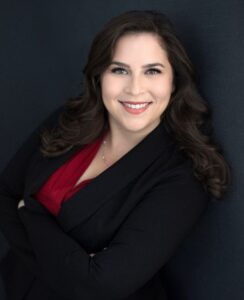 Flammia Elder Law Firm is proud to announce that Florida Elder Law Attorney Stacey Schwartz has received the distinguished achievement of being board certified in Elder Law by the Florida Bar Board of Legal Specialization and Education (BLSE).
Stacey joined the Flammia Elder Law Firm in 2018 and has since been focusing her practice on estate planning, special needs planning, probate, trust administration, guardianship, and Medicaid planning. She is also an Accredited Veterans Claim Attorney as required to practice law before the VA. Stacey is a compassionate advocate and advisor who devotes her time to helping families and individuals with estate planning and elder law matters.
Florida Bar Board Certification is the highest level of evaluation by the Florida Bar, awarded only to lawyers with exceptional knowledge, skills, and proficiency, as well as a reputation for professionalism and ethics in a particular field of law. To obtain certification in elder law, applicants must meet stringent requirements, including (but not limited to):
Practice law for at least five years;
Substantial involvement in the specialty of elder law (40% or more of their practice);
Complete sixty hours of approved elder law certification continuing legal education;
Pass a peer review; and
Pass a written examination.
We applaud Stacey on her hard work, success, ongoing dedication to high standards, and recognition as a Florida Bar Board Certified Elder Law Attorney.
Flammia Elder Law Firm is dedicated to the needs of individuals who are aging and their families. If you or a loved one need assistance, we invite you to call our office at (407) 478-8700 to schedule a consultation with Florida Bar Board Certified Elder Law Attorney Stacey Schwartz.