Medicaid Planning
Personalized counsel in Medicaid planning, Application, Submission, and Appeals to ensure that your application does not result in the denial of benefits.
Learn More
Estate Planning
Control the handling and distribution of your assets. We specialize in handling Wills, Trusts, Asset Protection, Ancillary Documents, and more.
Learn More
Probate
If you have experienced the loss of a family member, my law firm can assist you with the legal process that occurs when a loved one passes away.
Learn More
Guardianship

The Law Firm of Kathleen Flammia can help you with all types of Florida Guardianships. If you are a designated guardian click below to learn more.

Learn More
Even in a simple probate estate administration, legal issues arise that require experienced legal counsel
Additional Practice Areas
Latest News
16
Oct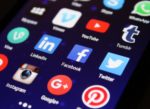 Social media pages are often the last thing people think about when they are planning for their death.  According to Mediakix, people spend an estimated total of five years and five months on social media...
16
Oct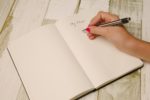 When most people think of Estate Planning, they think of planning for their death.   False! An important part of Estate Planning is designating people who will care for you if you are alive but not...
Testimonials
Learning how to take care of my brother's nursing home and Medicaid issues in a friendly, but professional manner.
Knowledge of Attorney in Elder Law
The best was excellent communication. Any doubts were always responded to and cleared immediately. In all of my 70 years, I have never met anyone more competent and organized as Camilla. She was beyond my expectations. The only thing I can think of is the amount of to-do work was overwhelming and surprising what was needed. Again Camilla dumbed it down for my sister and I to understand exactly how to do it. She is a great asset to your firm.