Like traditional elder law firms, the Flammia Elder Law Firm creates estate plans, drafts wills and trusts, develops advance directives and Powers of Attorney, and helps clients qualify for public benefits like Medicaid and VA. But we don't stop there. Kathleen Flammia, our Florida Bar Board Certified Elder Law Attorney, works in concert with a team of attorneys and elder care professionals to help you meet the legal, financial, and personal needs of loved ones while protecting family assets and making provisions for the smooth transition of family wealth.
Founder Kathleen Flammia is a specialist in Elder Law, focusing on: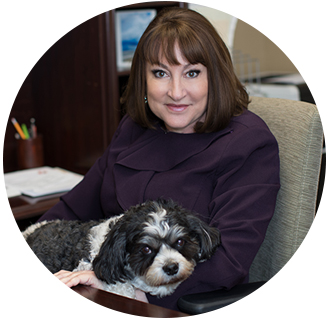 By providing expert counsel and deploying common-sense planning strategies, she helps clients achieve their financial and personal goals.
A revolutionary approach to an age-old problem
Though the Flammia Elder Law Firm is known as Central Florida's elder law expert, we offer much more. We connect families with all the services needed to prepare for and navigate the uncharted waters of a loved one's long-term care journey.
---
Client Review
When we sat down with Kathleen Flammia literally things got straight to business.  But it was her compassion and comfort that delivered the message we were in the right place and everything is going to be alright.  Kathleen and her entire staff were professional and thoughtful with their guidance and expertise.  The insight and thoroughness on every detail explaining our options.  Kathleen listened patiently about our concerns and completely explained each detail.   Her expertise and legal knowledge is at the highest level.   We will forever be grateful for her guidance and always refer clients.   Thank you.
5 Star Google Review – C.G.
Put the Flammia Elder Law Firm to work for you and experience your future your way.

Call (407) 478-8700 today to schedule your consultation.