Kathleen Flammia is a specialist in Elder Law, focusing on Estate planning, Guardianship, Probate, Estate Administration and elder care issues including Medicaid planning, and Veterans benefits. She helps clients achieve their financial and medical goals by planning for the future through expert counsel.
Latest News
21
Nov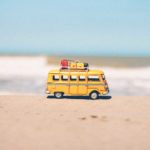 Moving to a new state is a lot of work.  Selling your home, packing, finding a new home, hiring a moving company, getting cars to a new state, finding new schools, new friends, a job. ...
Testimonials
Learning how to take care of my brother's nursing home and Medicaid issues in a friendly, but professional manner.

Knowledge of Attorney in Elder Law

The best was excellent communication. Any doubts were always responded to and cleared immediately. In all of my 70 years, I have never met anyone more competent and organized as Camilla. She was beyond my expectations. The only thing I can think of is the amount of to-do work was overwhelming and surprising what was needed. Again Camilla dumbed it down for my sister and I to understand exactly how to do it. She is a great asset to your firm.