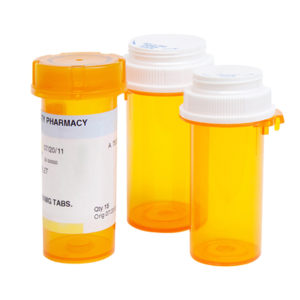 You may have noticed there is a massive heroin addiction in our country today, with fatal overdoses destroying far too many families. The use of opioid painkillers, relatively easy to obtain, is often the starting point for the addiction. If the prescription is no longer available, or the insurance company will not pay for it, people often resort to heroin, which is inexpensive and easily found on the streets.
Members of our military are typically prescribed opioid painkillers when they are injured, whether in training or in combat. Wars in Iraq and Afghanistan have contributed to injuries that require soldiers to be on prescription painkillers, including oxycodone, the main ingredient in Percocet and other addictive painkillers, and hydrocodone. By the time they are discharged, some are addicted. Once out of the military, they may no longer have access to the prescriptions or coverage, and some, like civilians, turn to heroin.
In a recent article in The Wall Street Journal, the U.S. Department of Veterans Affairs acknowledges its role in creating a large population of opioid-addicted veterans by overprescribing painkillers for injuries and post-traumatic stress disorder. According to the Department of Veterans Affairs, VA patients getting opioid prescriptions increased by nearly 77% between 2004 and 2012. In 2012, one in three VA patients received opioids to manage pain.
Recognizing they had a problem, the Department of Defense and the Department of Veterans Affairs began to de-emphasize opioid painkiller use by turning to other treatment options, including chiropractors, yoga and aquatic therapy. Active-duty soldiers are closely monitored and undergo random drug testing; only about 2% test positive.
While some programs are proving effective, others have created new problems. For example, last year the Drug Enforcement Administration began requiring veterans to refill painkiller prescriptions every 30 days instead of 90 days, to help ensure that the drugs are not being abused. But backlogs at the VA prevented many patients from being able to see a doctor before their medications ran out, causing some to fear more vets will seek heroin to relieve their pain.
The VA has established several opioid-addiction treatment programs. In 2012, it started a detoxification protocol for veterans with an opioid disorder. In 2013, the Opioid Replacement Therapy Program was created and provides vets with Suboxone, a medication-assisted treatment that is FDP-approved for opioid dependence. Veterans are also taught coping skills to achieve and maintain abstinence from opioids and other drugs. In 2014, the substance abuse treatment program expanded education to teach veterans and families how to prevent an opioid overdose, providing information on Naxolone, an FDA-approved medication to treat an opioid overdose. Another program educates veterans on the dangers of combining opiates with drugs and alcohol.
Please call the Law Office of Kathleen Flammia at 407-478-8700 or contact us for more information.