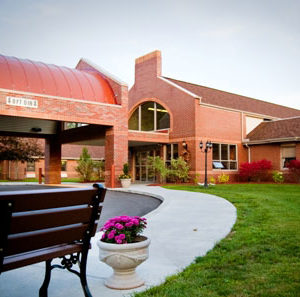 Local Nursing Homes with 5-Star Ratings
The decision to put a loved one in a nursing home or rehabilitation facility can be a challenging one. Once that rather large hurdle is overcome, you will face another monumental decision- which facility is the right facility.
Luckily, the Agency for Health Care Administration (AHCA) has already completed a lot of the ground work research for you. AHCA conducts annual inspections of every registered nursing home and creates detailed reports that you can access here. They then give the facility a "star" rating based on a 1-5 scale. Below is a list of local facilities who have achieved the highly prestigious 5-star rating in their most recent inspection:
The Mayflower (Winter Park)
The Health Center of Windermere
Westminster Towers
Island Lake Center
Village on the Green
Sunbelt Health and Rehabilitation
Tuskawilla Nursing and Rehabilitation Center
AHCA bases their decision on three main factors when the overall rating is dispensed: Quality of Care, Quality of Life and Administration. While it is true that these ratings aren't the "end all, be all" when it comes to choosing a facility, making yourself familiar with these annual inspections and their findings is a good way to start the process whittling down the list.
If your loved one is already placed in a facility, you may wish to review these annual inspection reports. If you have any concerns about the report, ask to speak with the Nursing Home Administrator or Director of Nursing to inquire about the severity of the deficiencies and what steps are being taken to overcome those specific issues.
Whether you are being proactive about placing a loved one in a facility for the first time, or being an advocate for someone who is already in a facility, these annual reports are the perfect tool to help you evaluate your options and make an informed decision.