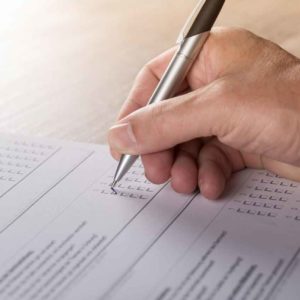 Need Help Understanding Medicare? Here Are Tips and Resources for Assistance
For those interested in information on Medicare, understand that applying for the benefit sometimes seems like a double-edged sword. On the one hand, Medicare is obviously a good resource because it provides medical benefits to seniors who are often on a fixed income. On the other hand, however, navigating the ins and outs of Medicare can be seriously confusing, causing many to give up in exasperation. If you are a senior and in need of medical care do not despair—there are numerous resources available to help you navigate the complicated details and minutiae of Medicare.
Consider hiring a qualified local elder law attorney sooner than later. Their professional knowledge of the ins and outs of the Medicare system combined with their experience working with senior citizens allows you to get the help and coverage you need as quickly as possible.
There are multiple websites you should check out. Medicare.gov, the official site of Medicare should be a starting point, as it provides numerous facts on the program and allows you to search for providers. The Social Security Administration website also has information on Medicare eligibility and enrollment. These are just two, but you can perform an Internet search on Medicare information and you will receive a list of several sites to review.
If you are uncomfortable working with computers it would be in your best interests to ask a friend or relative to help you because some of the information on the internet is very valuable. However, for those who would rather talk to a person, you may call 1-800-MEDICARE (800-633-4227) for more information.
Another great resource is the American Association for Retired Persons, commonly known as AARP. AARP is a well-established advocate for senior citizens in the United States. The organization offers helpful, reliable resources such as Information-packed webinars featuring experts who can break down some of the Medicare facts that applicants need to know.
There also may be support available at the state level like State Health Insurance Assistance Programs, or SHIPs. These programs offer free counseling for seniors who receive Medicare. Medicare applicants and their loved ones should visit shiptacenter.org for more information.
But if you want to save yourself hours of confusing computer research and potential headaches, the best idea is to speak with an experienced local Elder Law attorney before the Medicare application process even begins. A good Elder law attorney can assist you with the complex process, ensuring that you get the benefits you are entitled to more quickly. If you have questions, contact the Law Office of Kathleen Flammia, P.A. today or call 407-478-8700 for more information.