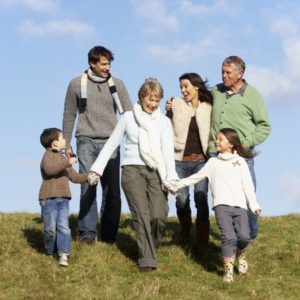 Under Florida law, all residents are entitled to have the interests in their homestead—the real property on which they live—protected from forced sale from creditors and certain real estate taxes. When you pass, this protection will carry over to certain heirs, such as your spouse and minor children.
However, if you are a homeowner with children and you have remarried or are planning to remarry, Florida homestead laws could create unique complications. Under state descent and devise statutes, you cannot devise your homestead to anyone in your will, trust, or other estate planning documents if you have a spouse or minor children. If your children are adults, however you may only devise your home to your spouse. If you do attempt to leave your homestead to any other individual person—including your children— that devise will be invalid under state law.
Essentially, this means that, if you are a homeowner that gets remarried, your spouse will have automatic rights to your home. In this situation, you would not be able to devise your homestead to your adult children. If you attempt to devise your home to your children through your will or other estate planning documents, the spouse may contest the validity of these documents.
When the devise is then deemed invalid, your spouse may then choose between a life estate interest in the property or an undivided half interest as tenants in common, with the rest of the property interest owned by your children. If your spouse chooses life estate, he or she will have the right to live on that property for the remainder of his or her lifetime, and neither your spouse nor your children will be able to sell the property without the other party's consent.
How can this situation be avoided? An effective strategy is to create a prenuptial or postnuptial agreement with your new spouse that waives his or her rights to the protected homestead.
Talk to your Orlando estate planning attorney, who can help you create a solid nuptial agreement, and advise you on other documents and planning strategies you need to ensure your property is protected for the ones you love.  With smart and thoughtful estate planning, you will be free to leave your property and assets to your children or whomever else you desire.