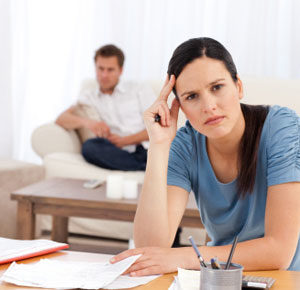 Guardianship Attorney: How to Fight Back Against a Guardianship
A guardian may be assigned by a probate court when an adult becomes incapacitated or is otherwise unable to make important decisions on their own. The guardian is usually the next of kin (a spouse or an adult child) or other loved one, and in many cases there are no major issues or arguments in establishing a guardianship.
Unfortunately, disputes sometimes arise when the proposed ward makes the case that they are capable of making their own decisions, or a family member argues that the proposed guardian is not fit to care for the proposed ward. If you are in the position of fighting back against a guardianship, keep in mind that the court decision is based on two main issues: the proposed guardian must be eligible, and there must be evidence that the proposed ward is unable to make important decisions on their own.
Challenging Guardianship Eligibility
Although specific requirements vary by state, all proposed guardians must meet certain eligibility standards in order to care for the proposed ward. It is typically extremely difficult for someone with a criminal record to become a guardian, especially if they have a sexual offense on their record. It is also difficult for someone to become a guardian if they have a history of violent behavior, alcohol abuse or drug abuse.
You can also challenge a proposed guardian's eligibility on the basis that they are incapable of sufficiently managing the ward or the ward's estate. For example, if you can show that the proposed guardian does not understand the ward's day-to-day needs or if the proposed guardian has a history of poor financial decisions, the court will be more likely to find the guardian unsuitable. If the proposed guardian has previously been in charge of supervising the proposed ward but has neglected that responsibility, this will also work against them in court.
Contesting the Finding of Incapacity
If you or a loved one may be assigned a guardian based on a perception of incapacity, you can contest that finding on the basis that you or your loved one are able to make important decisions and manage the daily activities of living. One of the strongest pieces of evidence you can have is the testimony of a doctor who has recently examined you and found that you are capable of taking care of yourself. This doctor will need to be certified in the medical field related to your proposed incapacity.
You can also support your case with testimony from lay witnesses (such as family members and neighbors) who have observed you performing activities of daily living and competently making important decisions.
Remember, if you are involved in a guardianship dispute, the court wants to make the decision that is best for the proposed ward and will consider all of the available evidence carefully. If you have evidence that the proposed guardian is an unfit caretaker or the proposed ward is not truly incapacitated, then you should work with a qualified Florida guardianship attorney to make a strong case.