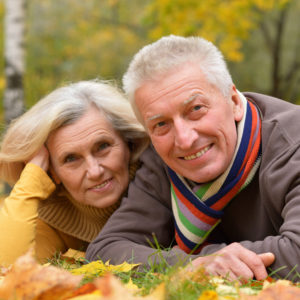 Tips for Selecting an In-Home Care Provider
There may come a time when your parent is no longer safe living at home due to physical or emotional/social concerns. Instead of moving Mom or Dad to an assisted living or nursing home, in-home care can provide a solution that makes everyone happy— your parent can stay at home in familiar surroundings and you can have peace of mind that someone is there looking after them.
Here are some tips will help you select an in-home care provider.
Determine the level of care needed
There are several options available, depending on the assistance your parent needs. Companions can provide social interaction and help with housekeeping, errands, meal preparation and medication supervision. Personal care aides provide hands-on assistance with personal hygiene, dressing and moving to different rooms. Licensed or registered nurses can provide skilled medical care. In-home care is available to even those with advanced needs.
Determine the cost and how to pay for it
According to a 2015 Genworth survey, the national median cost for a home health aide working 44 hours a week is $45,760. (Click here for costs in your state.) Actual costs will depend on the level of care and number of hours needed.
Long-term care insurance is one option to pay for in-home care, but many people have waited until the costs are prohibitive and/or they are uninsurable. (You may want to look into one of these policies for yourself now, as health care costs will only continue to increase in the future.) You can pay privately, using Social Security or pension benefits, savings or equity in the home. Medicare pays for skilled nursing care, but only for a short term. Medicaid programs are available for those with limited assets. Aid & Attendance benefits from the Veterans Administration are also available for wartime veterans and their spouses who qualify.
Decide if you want to use an agency or hire an individual
Agencies provide you with some protection. They typically run background checks and drug tests on their employees, and if there is a problem, they are usually quick to correct it. They also handle taxes and payroll, and carry liability and worker's compensation insurance. If you prefer to hire an individual, make sure you have excellent referrals. Also find out if you are liable for payroll taxes and worker's compensation.
Check them out
If you are evaluating agencies, check their online reviews. Whether interviewing an agency or individual, ask about licenses, training (especially if dementia is an issue), and past experiences (good and bad). Call references and conduct personal interviews.
Be prepared to make adjustments
The type of care needed is likely to change over time. You may also need to make a change due to conflicting personalities.
Please call the Law Office of Kathleen Flammia at 407-478-8700 or contact us today for more information.