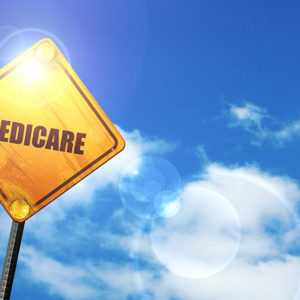 Whether you're an older adult or an adult child looking after an elderly loved one, making sense of Medicare benefits is usually a challenge. There are so many rules, so many components, and seemingly little logic behind it all, especially if a stay in a rehabilitation facility is concerned.
For many seniors, rehab is a frequent stop on the road from hospital to home. Seniors can transfer to rehab centers after elective surgeries like knee and hip replacements. Rehab is often prescribed for people recovering from an acute illness such as heart failure or an infection, an emergency surgery, or a fall.
In the Medicare world, each diagnostic group comes with its own set of directives about how many days of rehab the average person will need in order to move to the next level of care. Medicare will pay for rehab only for that length of time. After that, you will be discharged from the rehab facility and sent home.
But what happens if your loved one is nearing the end of his or her Medicare-allowed stay in rehab, but doesn't feel ready to be discharged to the home? That's where things can get worrisome.
It all boils down to money. Insurance companies, including Medicare, are always looking for ways to cut costs. It costs far more to rehabilitate a person in a hospital or facility than it does to do it in a home health or outpatient setting. This is why the authorized length of stay for in-patient rehab can seem painfully short. Some patients simply won't be at their prior level of functioning when they're discharged.
If your loved one is in a rehabilitation facility and you're concerned that he or she won't be ready to leave rehab when Medicare says it's time, what can you do? Here are some tips.
Know your payment source. Is your loved one covered under Medicare? A Medicare Advantage Plan? Another policy? Find out ahead of time which insurance company will be paying the bill.
Determine the likely stay for your loved one's diagnosis. As soon as you know that your elderly loved one's diagnosis will include a trip to rehab, find out the authorized length of stay. Compare that length to what you know about your loved one's functioning and consider how your loved one's limitations might impact his or her everyday activities at home. For example, if your mom needs to avoid bearing weight on a limb, how would she stand in the kitchen to prepare a meal? If she broke her arm, how would she get dressed or get up from a chair?
Stay close to your loved one's care team. Make sure that the lines of communication are open with the healthcare professionals tending to your loved one during the rehab stay. The physical and occupational therapists working with your elderly loved can be especially helpful. Ask them to help you develop a game plan to accommodate any limitations. Their practical knowledge will be useful as you map out a strategy for dressing, bathing, meals, and getting around in the home. Talk with the physician, or social worker, or leader of the team to better understand your loved one's condition.
Consider an appeal. You have the legal right to appeal a discharge, but the process can be confusing. If, after discussing the situation with your loved one's care team leaders, you believe that he or she needs more time in rehab than the insurance company will allow, you can have the case reviewed. To begin this appeal process, call the toll-free number on the document that shows you the date your loved one's coverage will end. Keep in mind that this document may have been given to your loved one or another family member. You may have to request a copy.
Timing is important. If your appeal is heard after the date insurance coverage ends and your loved one remains in the rehab facility, you could be responsible for the bill if you lose the appeal to extend the stay.
Always have a Plan B. This is especially vital in families where everyone has a job. If your loved one needs to leave the rehab facility before he or she feels ready, and no family members can assume caregiving duties, you'll need to look at other options. Paying for a private duty aide at home or extending the stay in the facility by paying privately are options that can offer peace of mind.
Can you remember a time when people could remain in rehab for months?  So can I. Those days are gone. If you need help navigating the healthcare maze or would just like a little assistance during the long-term care journey, the Flammia Elder Law Firm would be honored to help. Just give us a call.