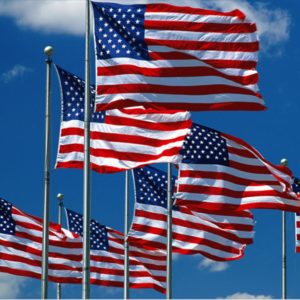 Veterans compensation is a tax-free benefit paid monthly to a veteran and/or eligible family members because of the veteran's service-connected disability.
A service-connected disability includes an injury or disease incurred during active military service or a pre-existing injury or disease that is aggravated during active military service. Compensation may also be paid for post-service disabilities that are considered related or secondary to disabilities occurring in service and for disabilities presumed to be related to circumstances of military service, even though they may arise after service.
A disability can apply to physical conditions, such as a chronic knee condition, as well as mental health conditions, such as post-traumatic stress disorder (PTSD). Medical and service records that document the condition as chronic or continuous will need to be provided.
The benefit amount is determined on a case-by-case basis and is graduated, on a scale of 10% to 100%, according to the degree of the veteran's disability. The degrees of disability are also designed to compensate for considerable loss of working time from exacerbations or illnesses.
Dependency and Indemnity Compensation (DIC) is a tax-free monthly benefit paid to a surviving spouse, child or parent of military service members who died in the line of duty or veterans whose death resulted from a service-related injury or disease. Other eligibility requirements must also be met. DIC for parents is an income-based benefit for a biological, adoptive or foster parent who also meets certain other eligibility requirements.
Special Monthly Compensation (SMC) is an additional tax-free benefit that can be paid to veterans, their spouses, surviving spouses and parents. For veterans, SMC is a higher rate of compensation paid due to special circumstances such as the need of aid and attendance by another person or a specific disability, such as loss of use of one hand or leg. For spouses and surviving spouses, this benefit is commonly referred to as aid and attendance and is paid based on the need of aid and attendance by another person.
Other Benefits: The VA provides additional housing and insurance benefits to veterans with disabilities, including Adapted Housing Grants, Service-Disable Veterans' Insurance and Veterans' Mortgage Life Insurance.
Note: These compensation benefits are different from, and should not be confused with, VA pension benefits, which are for veterans over age 65, their spouses and disabled children.
You can read more about VA compensation benefits, eligibility, documentation requirements, and how to apply on the VA's website: http://www.benefits.va.gov/compensation.
Please call the Law Office of Kathleen Flammia at 407-478-8700 or contact us today for more information.