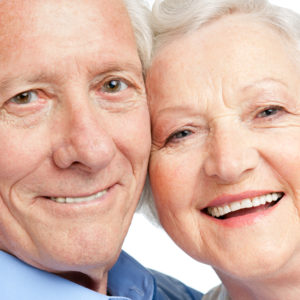 Why Can't I Act for My Spouse?
Regardless of your education, age or bank account, many people have their own view of what legal rights marriage gives them. To many, the act of joining together (as husband and wife) in their mind creates a unity, which allows each of them to share and share alike in all that they have.
This theory or way of thinking is promulgated and reinforced by the very words used in a wedding ceremony like:
"Dearly Beloved, we are gathered here today in the presence of these witnesses, to join Husband and Wife in matrimony commended to be honorable among all; and therefore is not to be entered into lightly but reverently, passionately, lovingly and solemnly. Into this – these two persons present now come to be joined. If any person can show just cause why they may not be joined together – let them speak now or forever hold their peace."
Or:
"Friends, we have joined here today to share with Husband and Wife an important moment in their lives. Their time together, they have seen their love and understanding of each other grow and blossom and now they have decided to live out the rest of their lives as one."
Sound familiar?
The Legal Perspective
However, from a legal perspective, that isn't the case. For example, if you tried to access your spouse's IRA you know you need your spouse's permission. Easy enough to do if your spouse is competent and able to either verbally or in writing satisfy the IRA custodian that they give permission.
But what if your spouse can't talk? What if they aren't physically or mentally able to sign the proper forms to give you permission?
You may think that because you are married you automatically have rights to act for your spouse WITHOUT your spouse giving them to you. But that isn't true. Your marital rights do not give you the legal right to handle your spouse's financial affairs. This problem can easily be solved by each spouse signing a durable power of attorney.
Durable Power of Attorney
A durable power of attorney if a legal document, which in Florida, is effective as soon as you sign it. It gives someone else the authority to handle your financial affairs and your real estate matters.
The Florida legislature changed the law regulation DPOA last October. You now have the option to grant you agent "super powers" to handle gifting your money, establishing a trust, disclaiming a gift or inheritance, planning for Medicaid, etc.
As you can tell, this is a powerful document that should be drafted specifically for you. And yes, even married people need it to legally act for the other.
If you don't have a DPOA or you have one that is more than five years old, please call 407-478-8700 to schedule a consultation. Take steps to plan your future, your way!